About Balestrieri Painters
30 Years in the Painting Business!
We're comitted to providing the highest quality workmanship and service in the Broward County, FL and surrounding areas including Fort Lauderdale & Miami. Every painting project is handled by professional painters, and with the same professional, dependable, and detailed care - so you'll be proud of your investment. Interior or exterior painting - big or small - residential or commercial - count on Balestrieri Painters to deliver superior results.
Just look at what our customers have to say: customer testimonials
10 Reasons to Choose Balestrieri Painters (serving Broward, Fort Lauderdale, Miami & surrounding areas):
30 Years experience painting homes like yours!
Quick response to your calls and Painting inquiries!
Family owned and operated Painting Business.
Hands-on management style
We understand home-owners painting needs and work well with them!
Competitive pricing on Painting jobs ALWAYS!
We care about you and the value you get. We want you to feel safe and secure throughout the process.
Your time is important to us. We pride ourselves on keeping our commitments - being there when we say we will, and finishing on time.
We love what we do, and pride ourself on the results.
We can even help you choose the right colors for the best effect, and guide you on the other important choices when painting your property.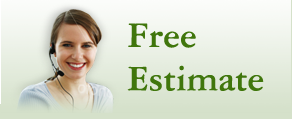 We want to help. Please call 954-448-3193 or email us using the following form for a FREE Painting Quote.
Balestrieri Painting
5974 SW 44th St

Davie, FL 3331