Painting Services
Professional Interior and Exterior Painting
Balestriari Painting located in Broward County and serving all surrounding areas like Fort Lauderdale & Miami, is your best source for warm dependability and personal service that only a family owned professional painting company can provide. We've been a successful painting business for over 30 years, by putting service first, and responding very quickly to your calls! Who doesn't appreciate that?
But, I think the main thing that makes us different, is we really care how the job comes out! Both my brother and I are always on the job, every day, either with our own hands or supervising the job to make sure it gets done professionally and in a timely manner. We listen to our customers!
Surface Preparation
Maybe the most important thing we do happens before the painting even starts. We spend a lot of time prepping the surface to be painted, such as patching holes in drywall, using masking tape and other protection on surfaces not to be painted. Other tasks may include scraping, sanding, wallpaper removal, caulking, drywall or wood repair, patching, stain removal, filling nail holes or any defects with plaster or putty, cleaning, taping, preparation and priming. Then comes painting (and lets not forget - CLEANING UP!).
Interior Painting Services
Uplift any room with a fresh coat of paint! You'll be surprised how a fresh coat of paint properly applied, and some creativity, can bring an uninteresting room back to life! We love to give all aspects of an interior attention - from ceiling, to doors and trim. We'll guide you on the right paint (matt, gloss, etc.) for the right application, and if necessary match your existing walls!
Exterior Painting Services
A beautiful exterior paint job doesn't only make you feel good (and look good to your neighbors and/or clients) it protects your surfaces and raises your neighborhoods value! Protect your investment from damage by water, rust, corrosion, moss, insects or mold with quality paint products. We help you choose the right formulations for the right application and budget! Choose from fade resistant, chip resistant, odor free, mold and fungi resistant, and more.
Residential Services
We love working with home-owners! We understand what you need and how you are on bugets. Our pricing is always competitive. Please cotact us for your competitive quote!
Commercial Services
Weather you're a general contractor, management company who manages apartments, rental or condos, or shopping centers, interior decorator, or a business owner, we are your best choice. Please cotact us for your competitive quote!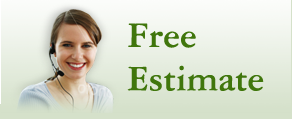 We want to help. Please call 954-448-3193 or email us using the following form for a FREE Painting Quote.
Balestrieri Painting
5974 SW 44th St

Davie, FL 3331